Hybrid is the new way.
Virtual and live are here to stay.
Sponsor Options: Bronze
|
Silver
|
Gold
Our new format delivers more.
So you pay much less per lead.
Content marketing is changing, with a sea of new tactics, tools, and techniques rolling out every day. And the world is changing, with the need to learn what's new and what's next at scale. We learned much hosting 14,000 attendees in CMC 365 back in 2020— the largest gathering of content marketers on the planet. But the void for connection, networking and laughing together meant in-person events must return. That's where CMC 2022 comes in, with a virtual experience on-demand for 30,000 (est.) fans AND local live events to network, laugh, and learn at sponsored venues around the globe.
$10,000
Virtual Booth Display
CMC 365 Booth Display
Branding on Website/Emails
50 CMC 365 Tickets
Encrypted Attendee List (Est 40k)
Silver
CMC Virtual + Live
$21,000
All Bronze Plus…
Co-Sponsor CMC Live Venue
Program Format Design/Setup
Additional 50 CMC 365 Tickets
Co-Share RSVP List
Gold
CMC Virtual + Live Exclusive
$35,000
All Silver Plus…
Exclusive Sponsor CMC Live Venue
Local RSVP Promotion for Event
CMC Giveaways and Support
Exclusive RSVP List
Sponsor a venue in your city.
Get our turnkey program for success.
Comedy Keynotes
Kickoff your venue with a stream of our comedy marketing keynote series showcasing how world-class comedians and marketers tap humor to earn trust, build brand loyalty and rid the world of all this bad, boring content.
Standup Comedy
Comedy clubs in your city will be the likely choice for each venue, featuring signage and promotion of your brand. Standup comedians will take the stage after a cocktail reception, to lighten the load and widen our perspective of our narrow world.
Karaoke Spotlight
The barrel of fun keeps rolling with legendary (in their own mind) performances by attendees of your venue. Laughing gear will be provided by an EMCEE we arrange for your program, helping everyone remain on the same page for networking and job security.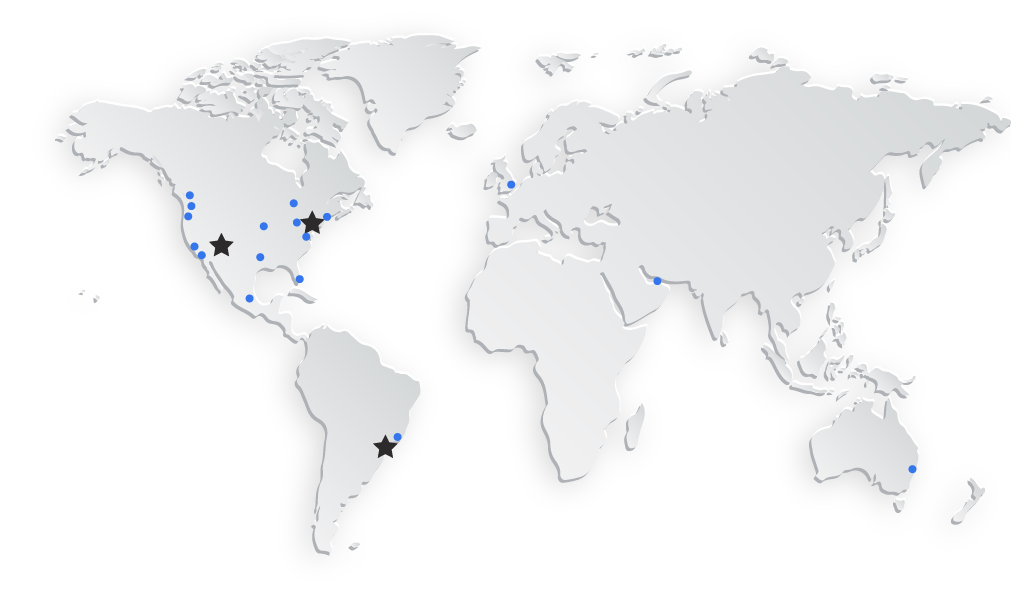 NET's include live events.
Local venues around the globe.
Get VIP access to local-live events around the globe featuring comedy keynotes, cocktail networking, stand-up comedy, and karaoke stars (in their own mind). Watch Video!
Austin, Texas
Boston, Massachusetts*
Buffalo, New York
Chicago, Illinois
Dubai, United Arab Emirates
Phoenix, Arizona*
San Diego, California
Los Angeles, California
London, England
Mexico City, Mexico
Miami, Florida
New York, New York
Portland, Oregon
Portland, Maine
Rio De Janeiro, Brazil
São Paulo, Brazil*
Seattle, Washington
Sidney, Australia
Toronto, Canada
Vancouver, Canada
* Confirmed local-live venue with details and signup coming soon!
Brands at CMC
1-800 Contacts
ABH Pharma
Athena Health
Better Business Bureau
Brady Corporation
Broad Institute
Charles Schwab
Cisco
Cliento MX
Club Med
Corning Incorporated
Credit Karma
Crimson Hexagon
Disqus
Dropbox
Encompass Insur., Allstate
Foxtail Marketing
Francesca's
GE Appliances
Getty Images
GfK
Harper Collins
Harvard Business Publishing
Helix Education
Hubbell Power Systems
iMatrix
Kelly Services
LevelUp
Liberty Mutual Insurance
Mary Kay
MD Connect
Microsoft
MIT Alumni Association
Mutual of Omaha
Omnicom Media Group
Oxford University Press
Paint Nite
Planet Fitness
Purdue University
Quicken Loans
Razorfish
Red Hat
Saatchi & Saatchi
Salesforce.com
Sephora
Singapore Econ. Development
Smarter Travel
The Hershey Company
The Weather Company, IBM
Titleist
Tufts Medical Center
U.S. Green Building Council
Viator, TripAdvisor
Vistaprint
Waters Corporation
White River, Bass Pro Shops
Demographics of Attendees
Decision makers attend CMC each year, to fortify their smartitude.
DECISION MAKERS
INDUSTRY LEADERS
COMPANY SIZE