Stop Counting the Seconds to CMC 2020
Buy Your Ticket and Start Learning Now

Welcome to CMC Academy
Purchase an All Access Pass to CMC 2020, and get instant access to CMC Academy to keep the learning going year-round. View previous year recordings and get a treasure trove of resources you can put to work now.
Access to Our Member-Only Community
Content Strategy Masterclass Certification
150+ Session and Workshop Recordings
Content Plan Templates and Resources
Content Technology Stack Builder
Special Deals for CMC Members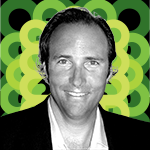 Byron White
Author, Content Strategy MasterClass
Founder, Content Marketing Çonference
CEO, WriterAccess
Content Strategy Masterclass
CMC Academy members can dive into our Content Strategy Masterclass and surface with clarity on how to engage customers, hold their attention, earn their trust and propel them along their journey to better deliver performance goals.
4 Hour Masterclass Workshop Recording
Content Strategy MasterClass Book + Workbook
Sample Content Plans
Sample Journey Maps and Personas
Sample Keyword Map and Template
Online Tests and Certificate of Completion


Content strategy masterclass.
Fortify your smartitude.
Take our signature Content Strategy Masterclass that covers the fundamentals in 6 sections ranging from planning to optimization and more. Allow about 7 to 10 hours to review the recordings, peruse the workbooks and take the tests in each section, all on-demand to go at your own pace!
Content Planning
Learn the latest content planning methodologies and tap new planning tools like our content planner, customer journey mapper, buyer persona builder and much more.
Content Creation
Learn the core elements of great content, and the secrets to finding great writers with writing style contests, advanced StyleMetrics Matcher, Casting Calls and onboarding hacks required for success.
Content Optimization
Learn the fundamentals of keyword research and strategy and the tools that make it happen. Then learn how to pop in your keywords to WriterAccess to make content optimization fast and easy.
Content Distribution
Learn how to setup all the publishing integrations at WriterAccess for WordPress, Twitter, LinkedIn and more, to save time getting content to the right place at the right time.
Content Performance
Learn how to track the performance and impact of the content you create and publish in a variety of ways, including free content analytics tools at WriterAccess that make it fast and easy.
Content Management
Learn how to grow your agency or content strategy consultancy with WriterAccess, and manage the content workflow for dozens of domains or clients using the best of the best WriterAccess resources.

The CMC Academy is for you.


All skill levels welcome.

Not able to achieve enough success to secure more funding
Getting started, but need a clear roadmap for success
A great writer, but need to take your career higher
In need of great templates and samples that will guide
Under pressure to deliver return on content marketing investment
Want to do your part to rid the world of all this bad content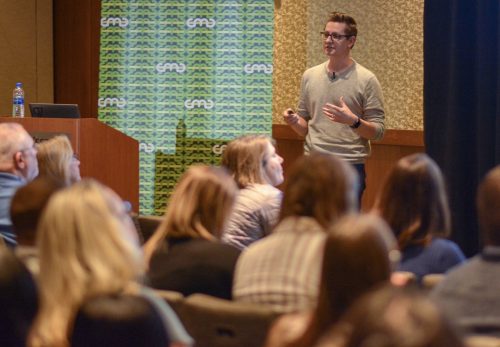 CMC 2017-2019 recordings.
Wisdom at your fingertips.

Access all the CMC video recordings for 2017-2019, including 150+ sessions, keynotes and interviews covering content marketing from A to Z. You'll also get access to 16 special comedy marketing keynotes that explore the intersection of comedy, marketing and business growth.
SMARTITUDE BONUS #1: Download the slide decks and/or read the transcription of each session to quickly find the tactics you want to put to work.

Take the content strategy masterclass.
Learn the secrets for content marketing success.

Joining CMC Academy connects you with like-minded marketers that want to end the world of all this bad, boring content. Simply join CMC Academy and complete our signature Content Strategy Masterclass by September 15th. And get all the tools and resources you need to grow your business organically—the content marketing way.
Here's What You Get with the Content Strategy MasterClass
Content Strategy MasterClass Workbook
Content Strategy MasterClass Book by Byron White
Two Content Plans, one for SMB's and one for Enterprise Customers
Sample Customer Journey Maps, Buyer Personas and Keyword Maps

Get all the resources.
Start the learning now.

Sure. The recordings and masterclass are pretty cool. But there's a lot more under the hood at CMC Academy. You find a bundle of content plans, guides, templates and samples for reference that will help you craft a custom strategy to grow your business.